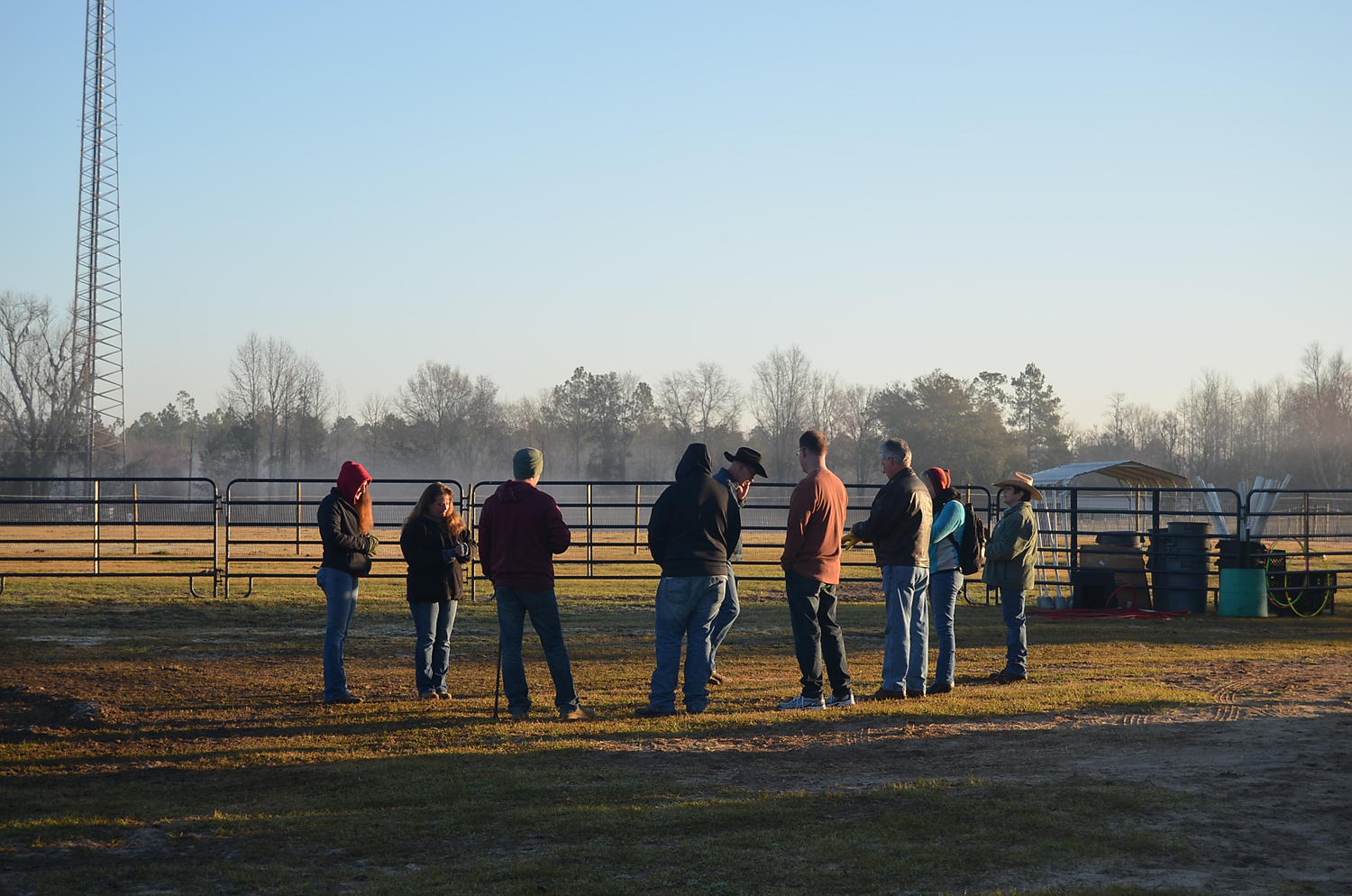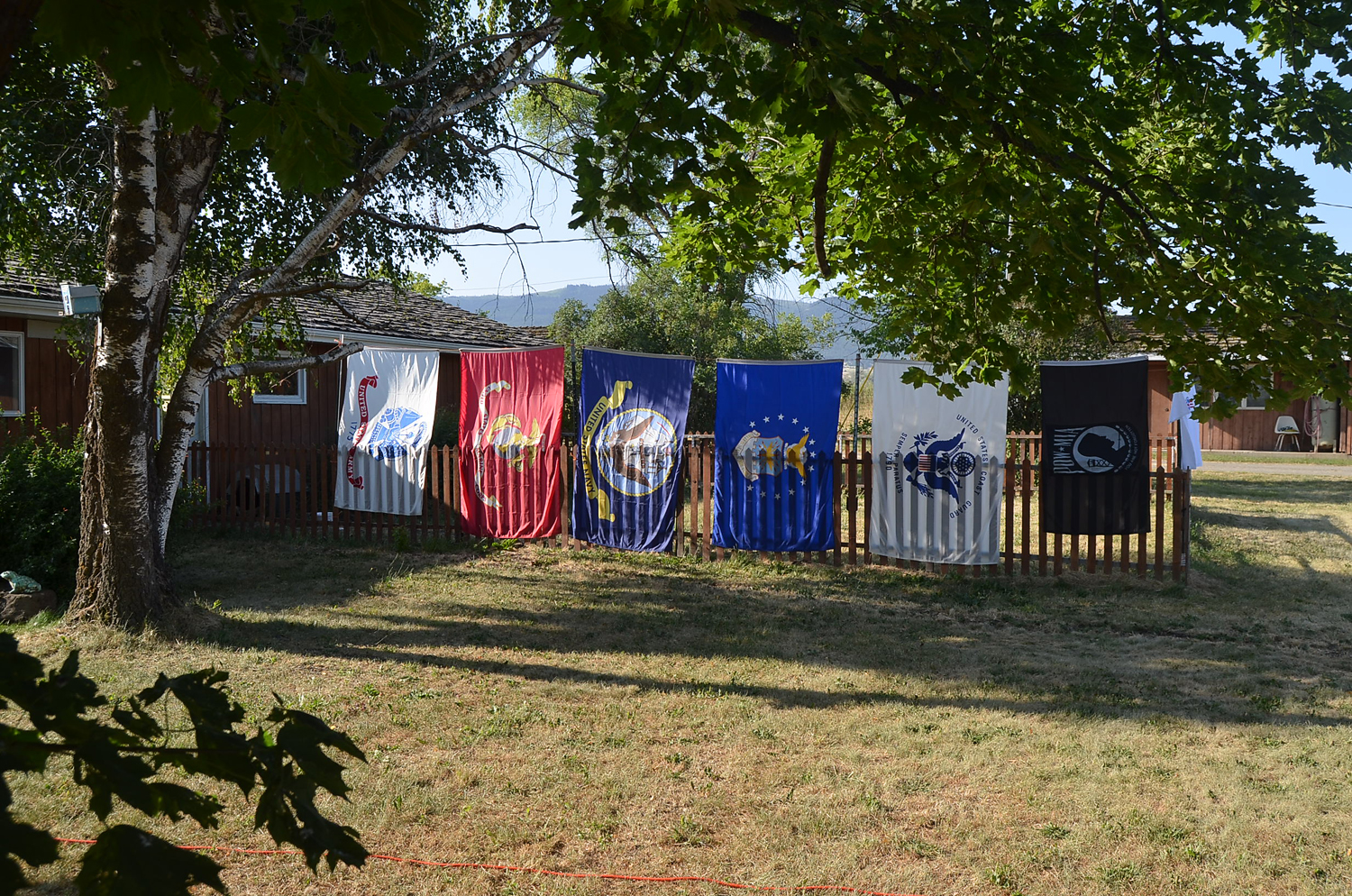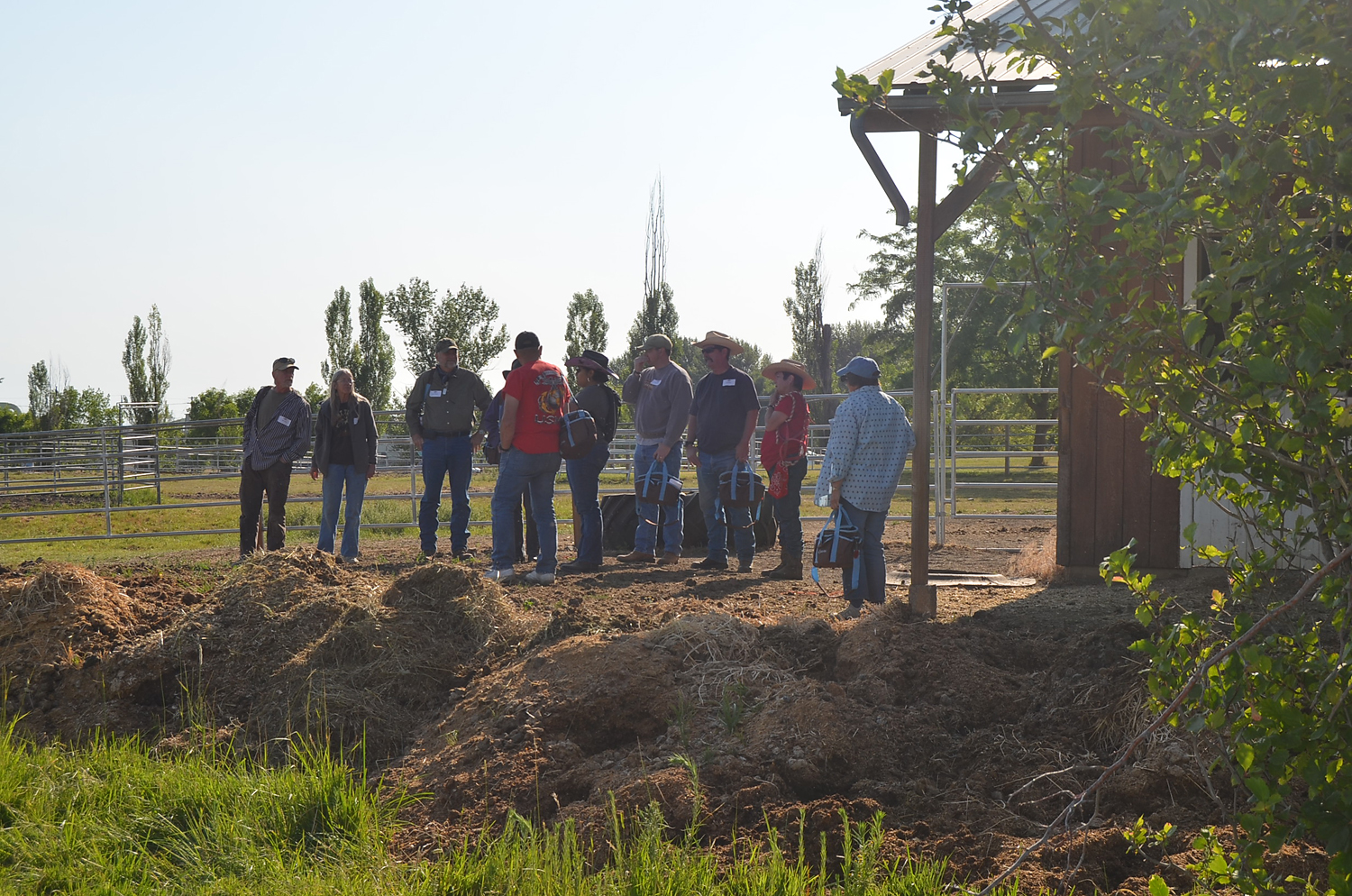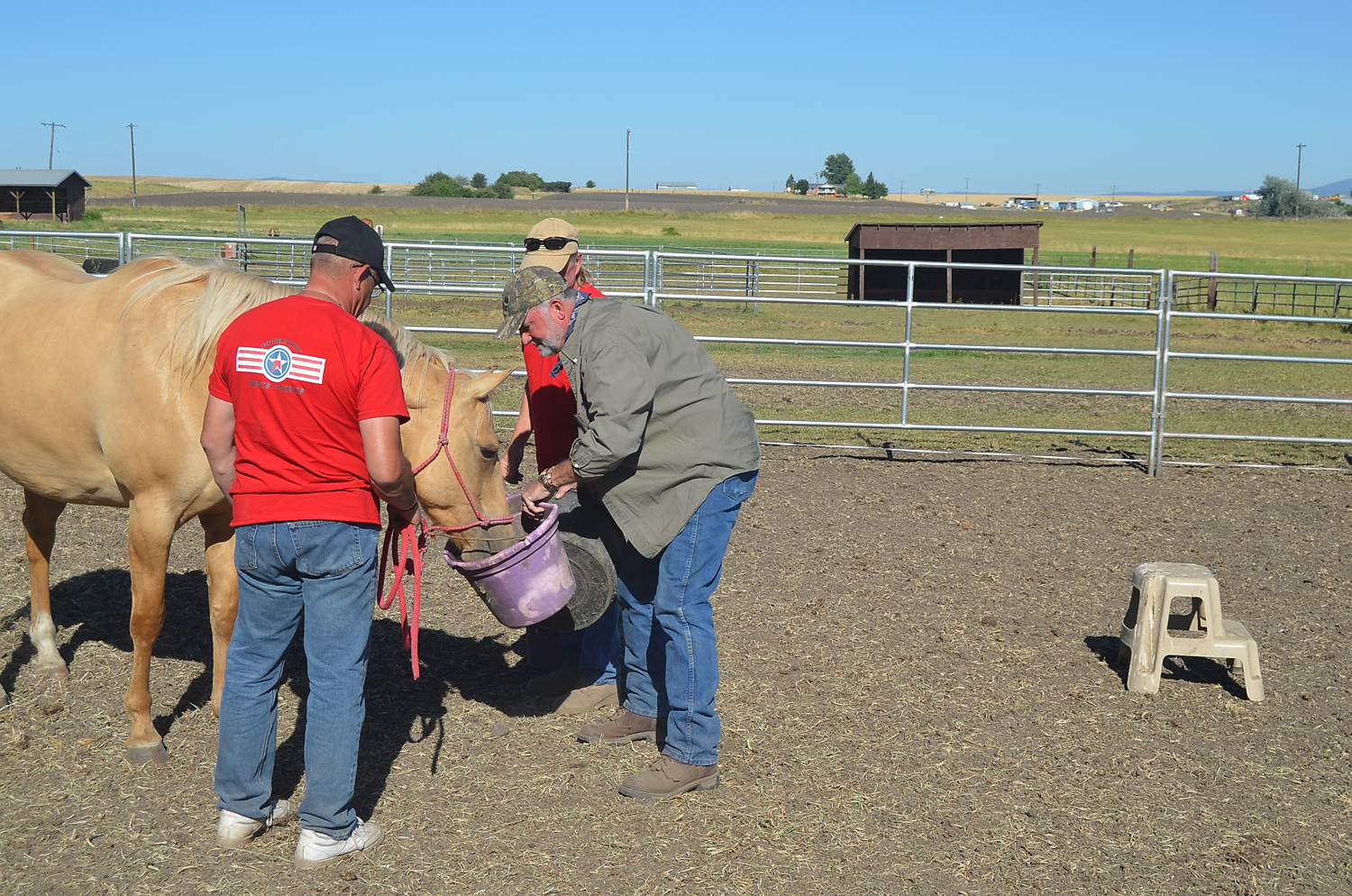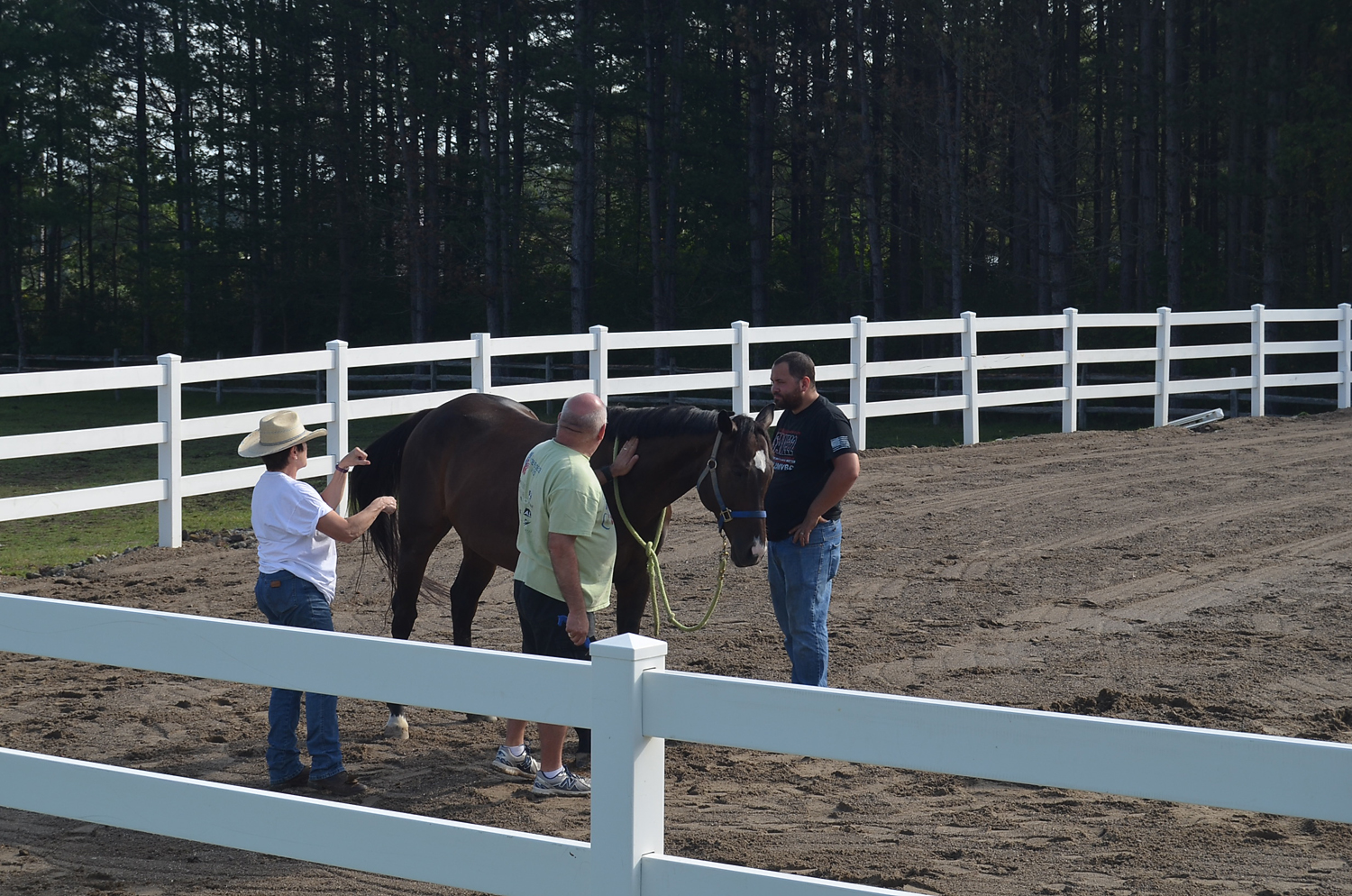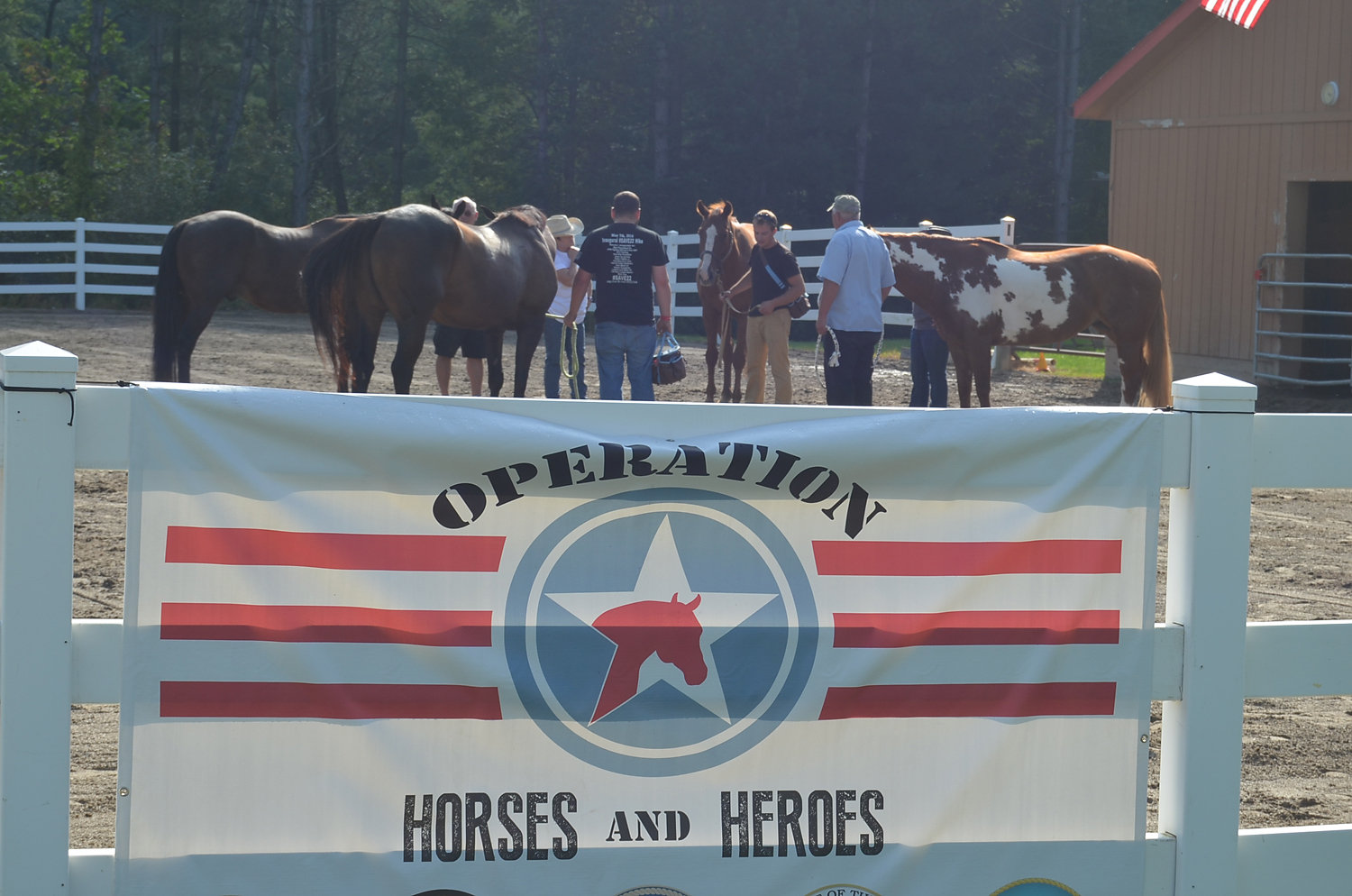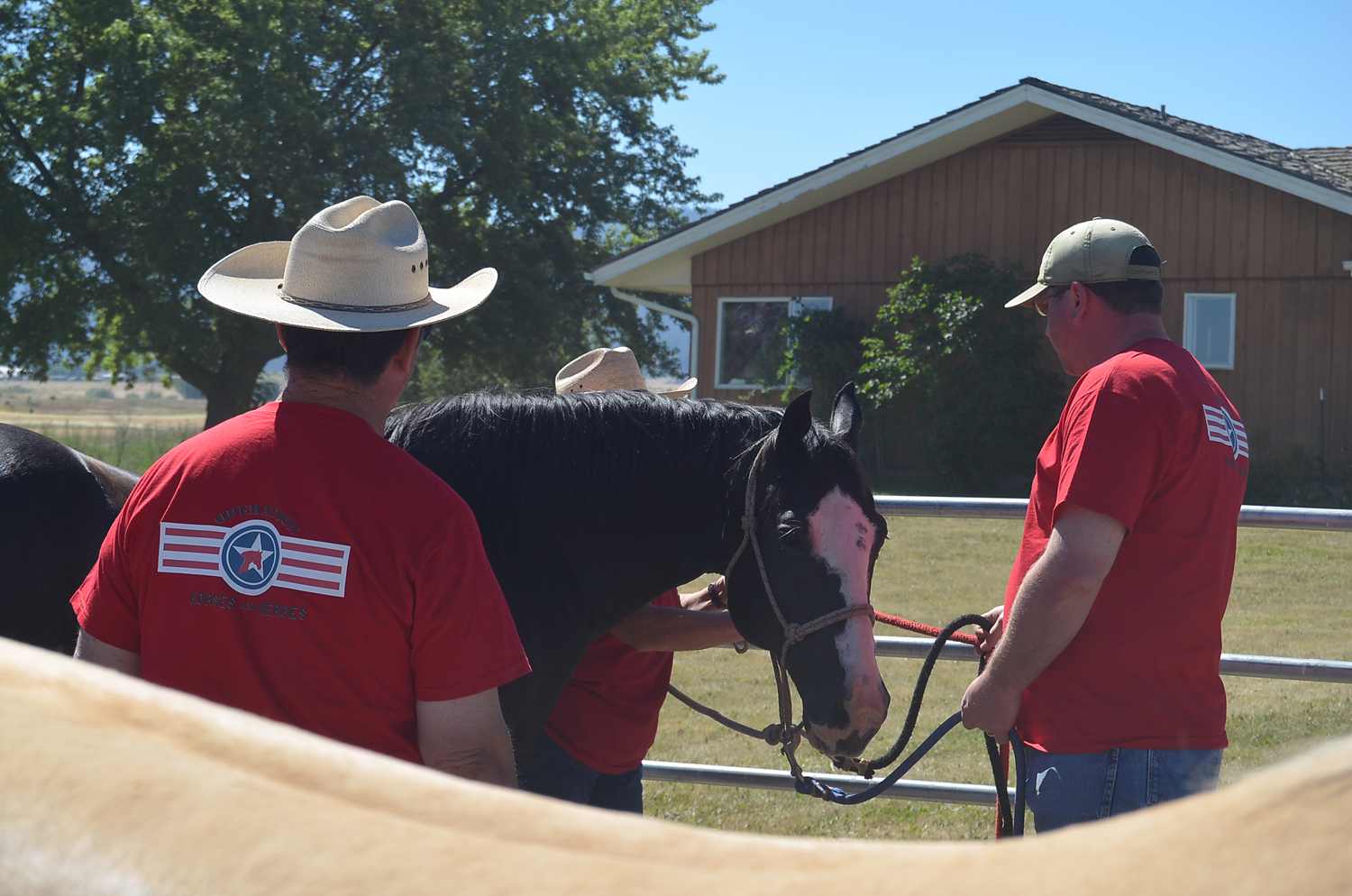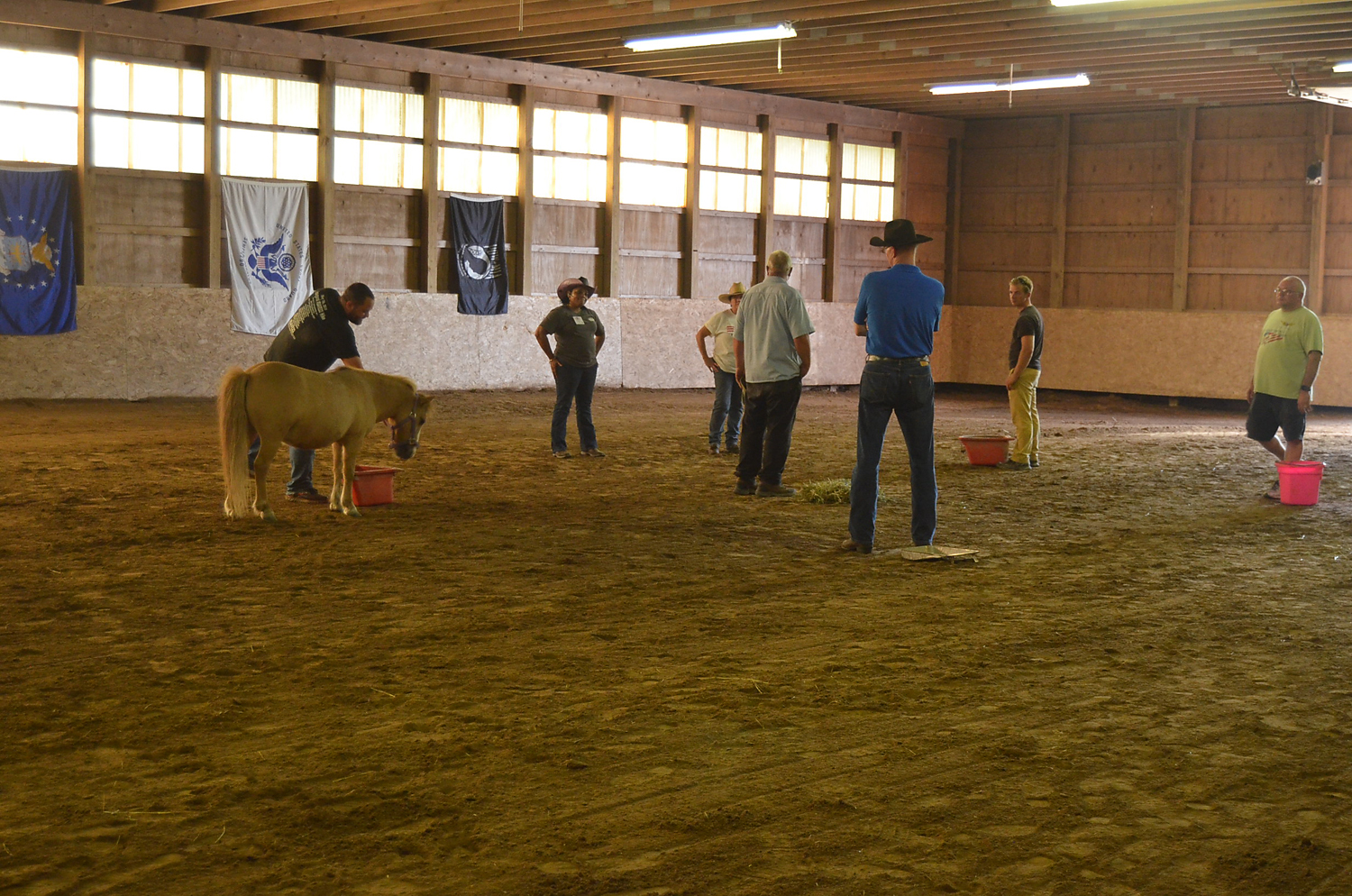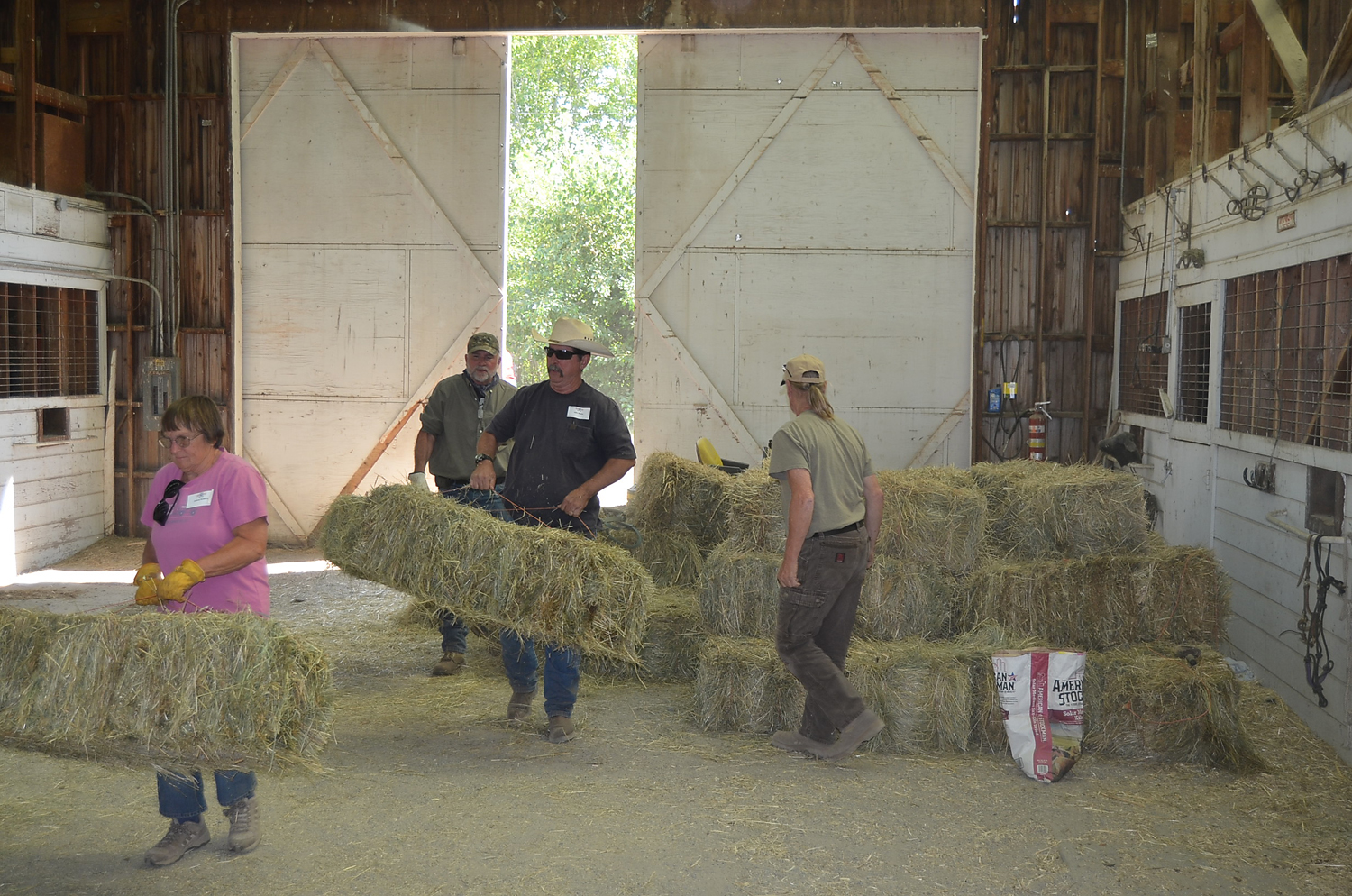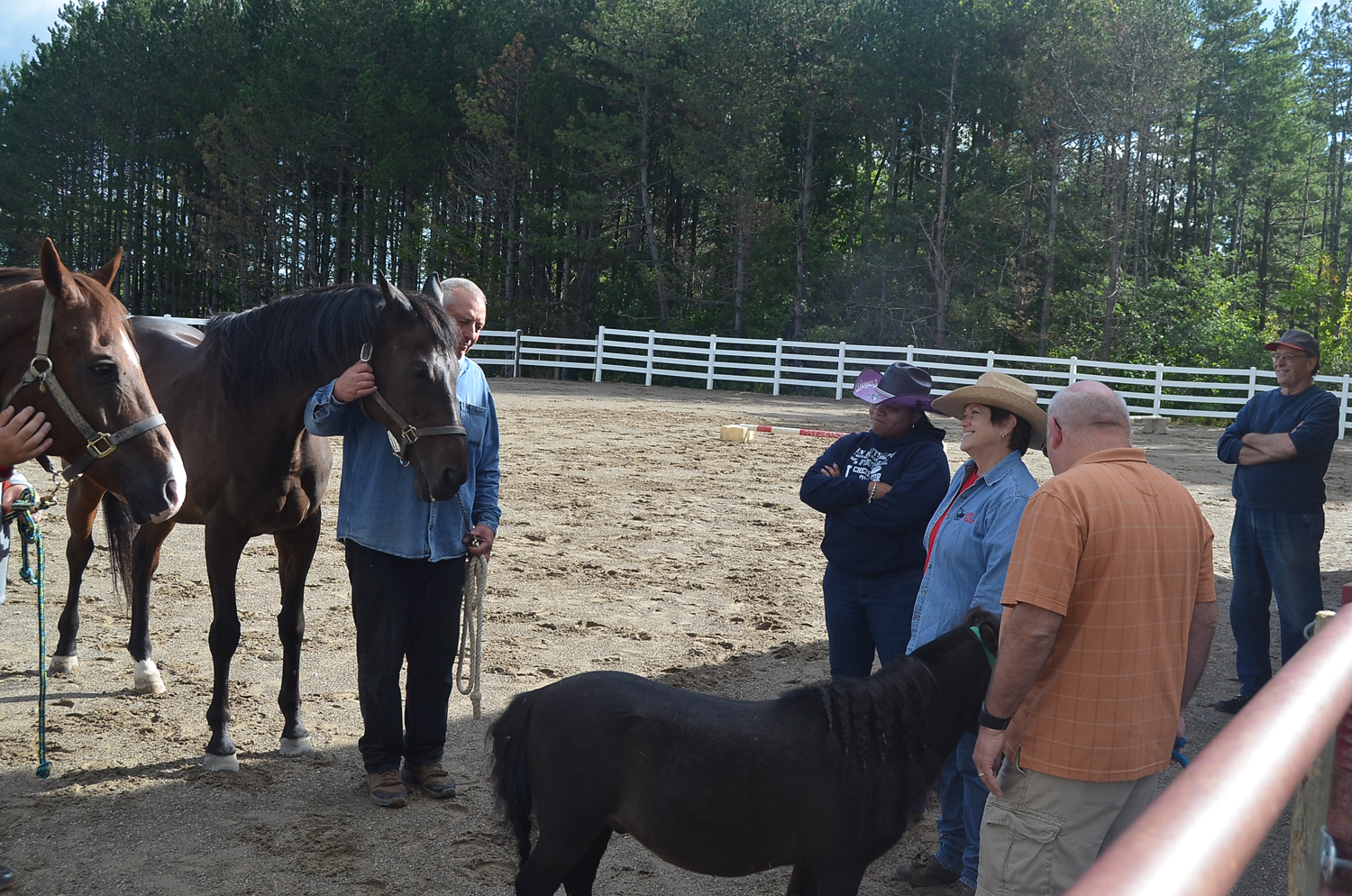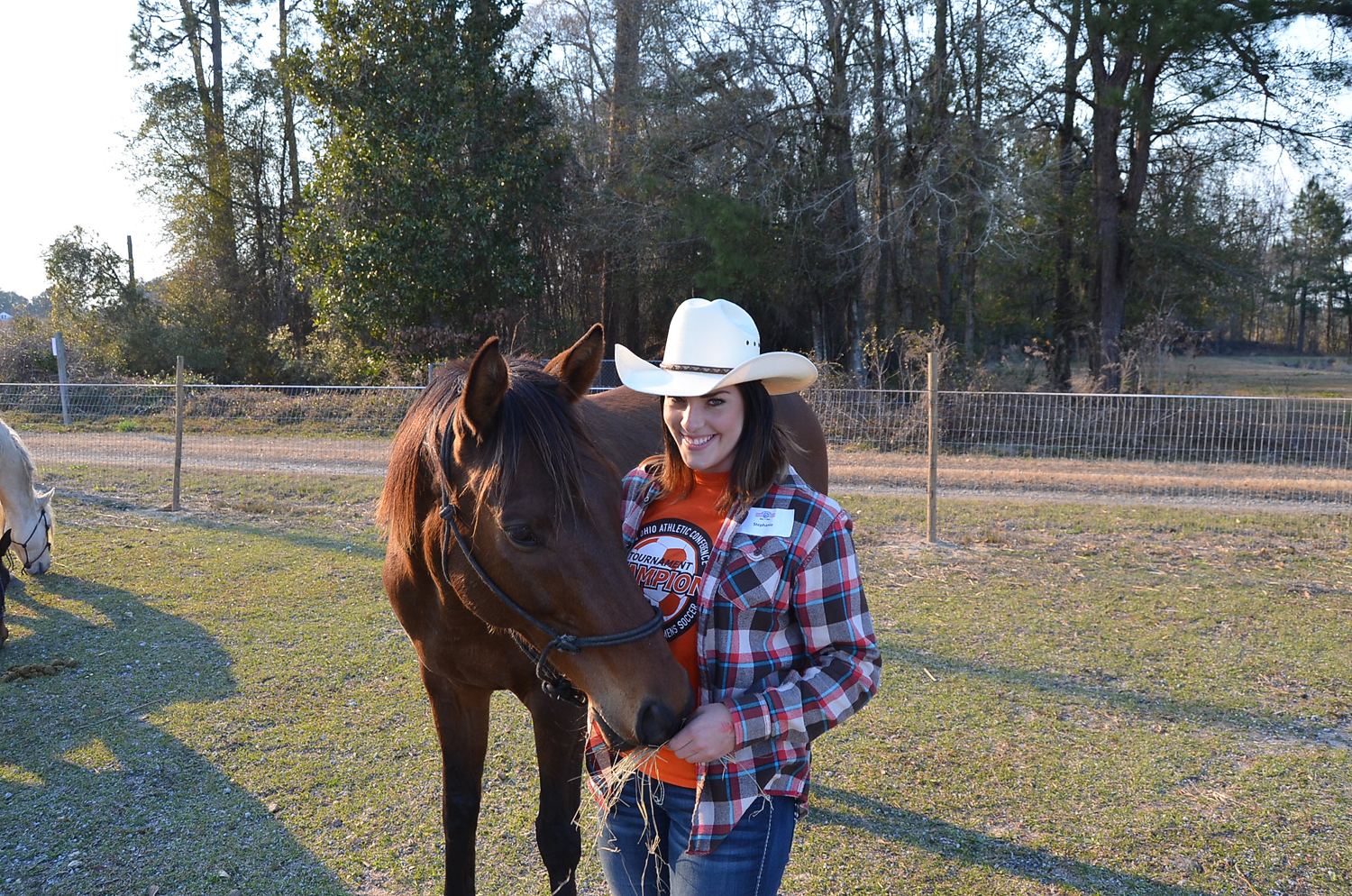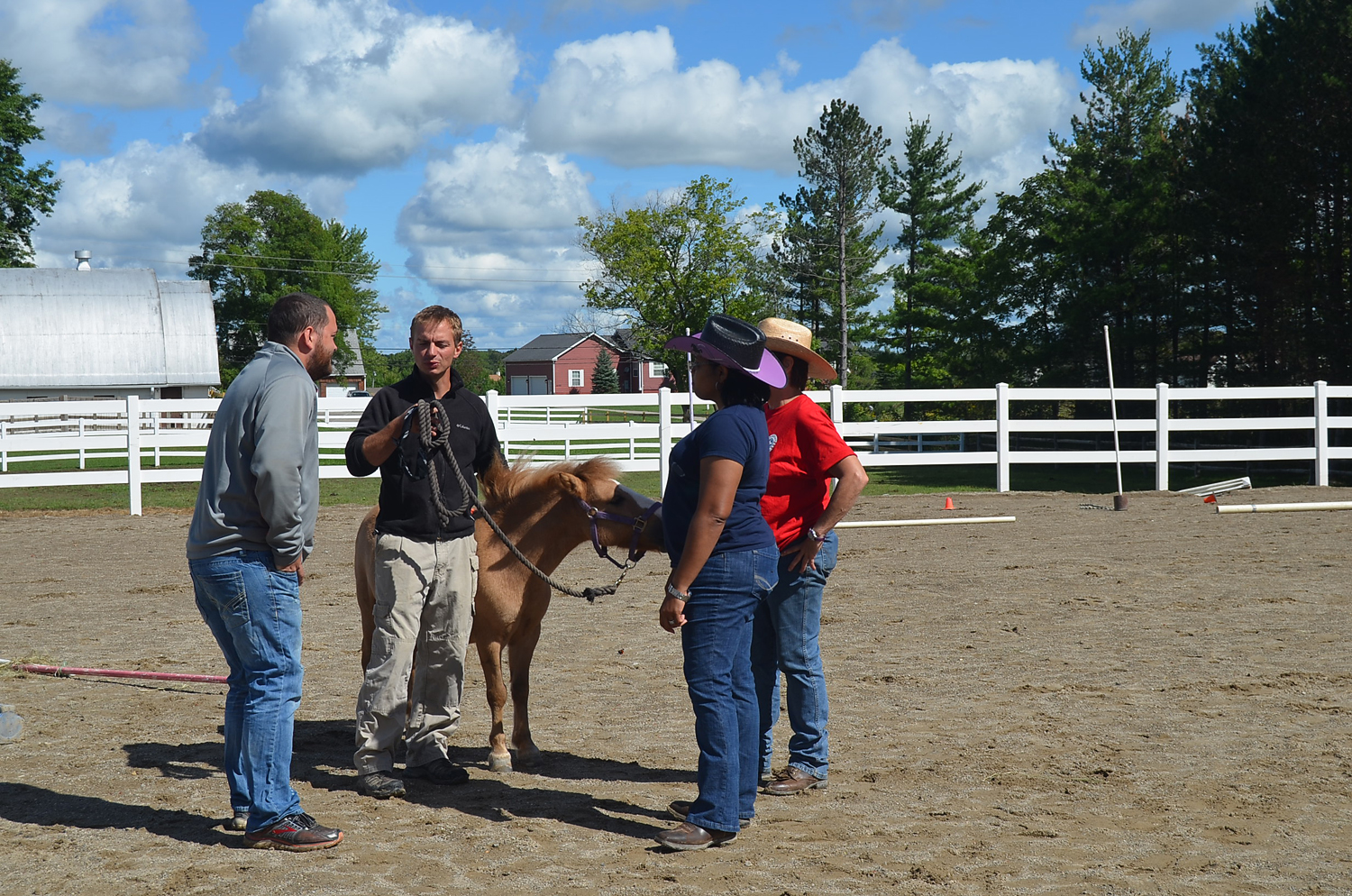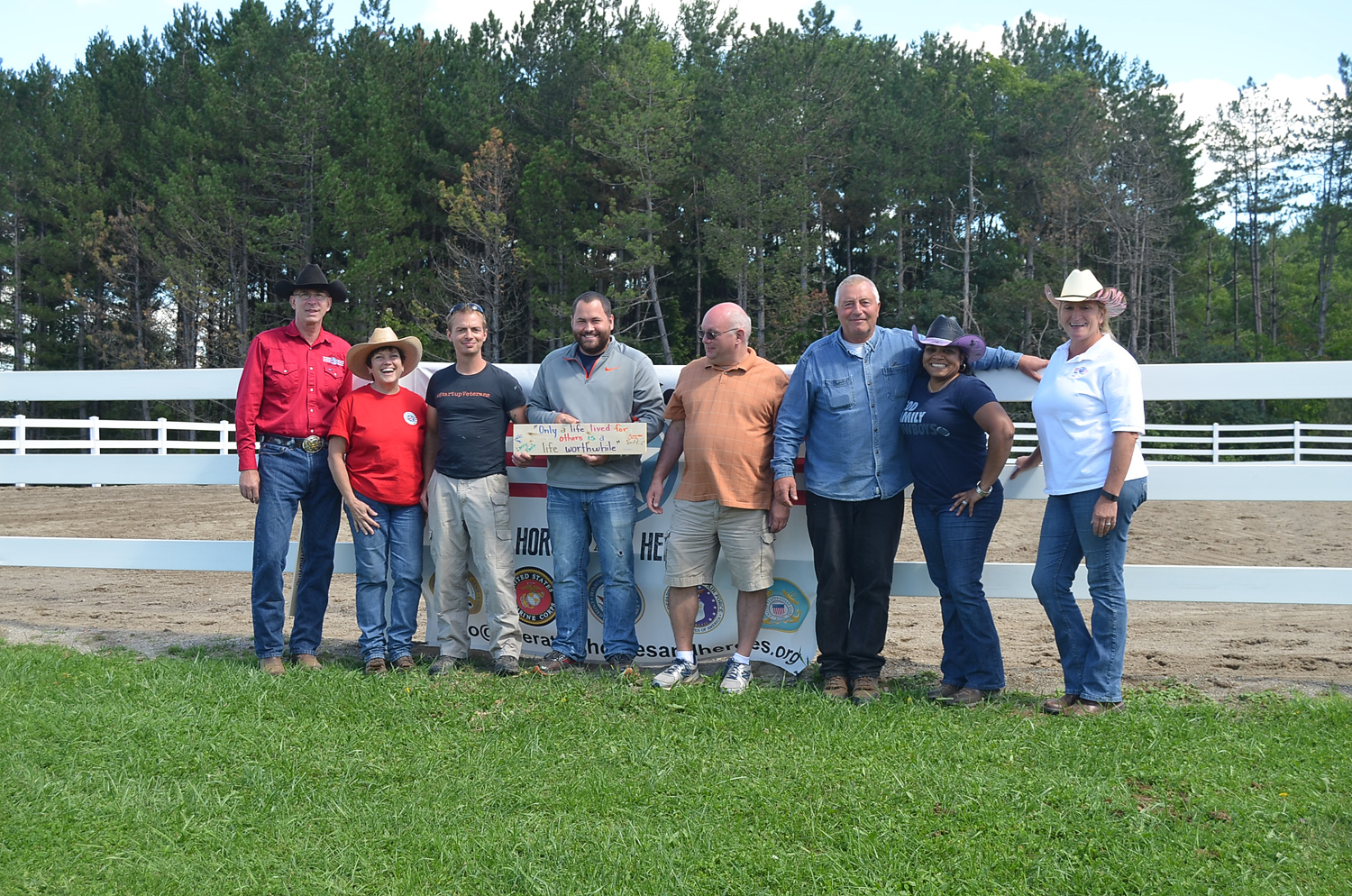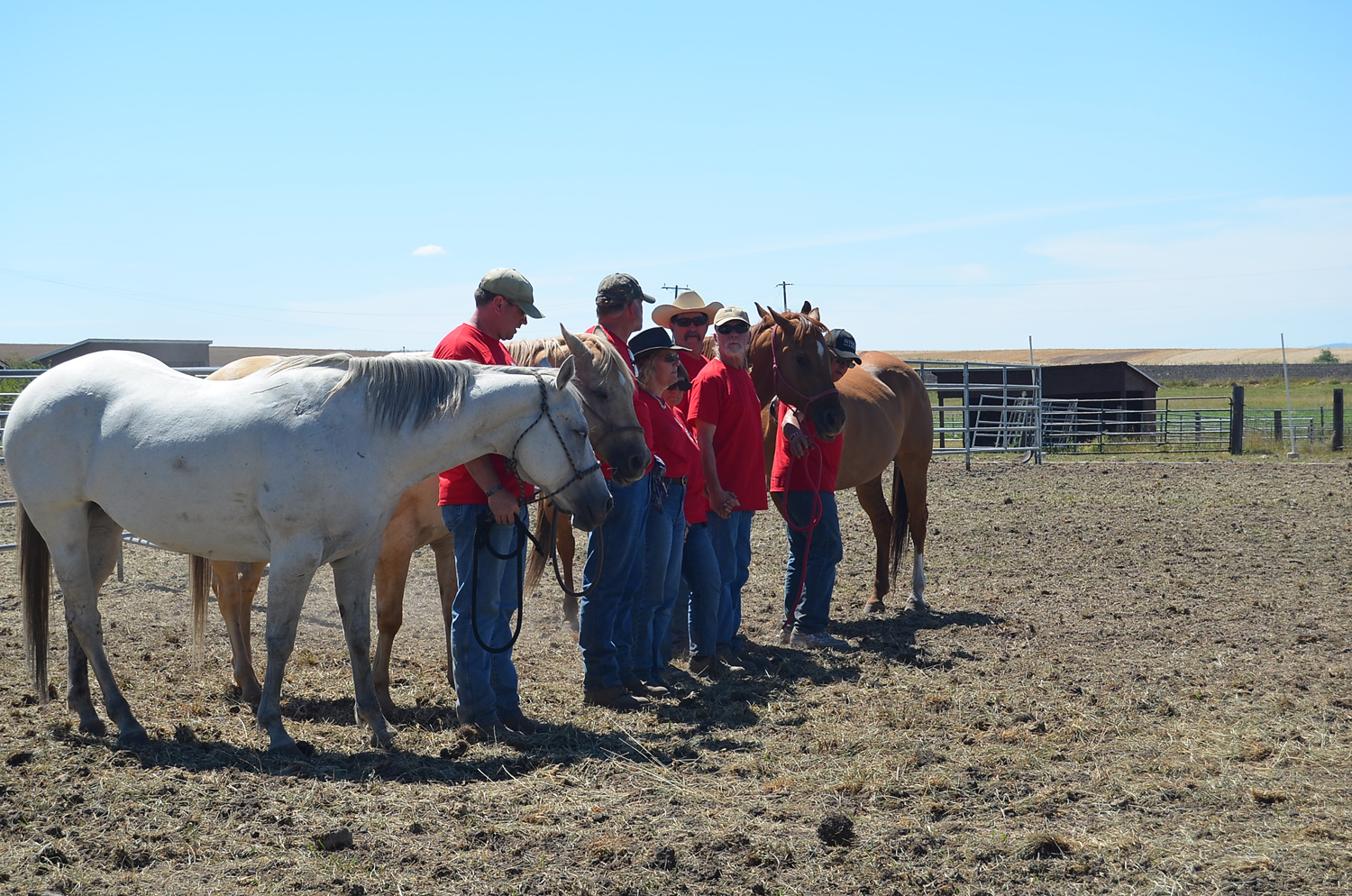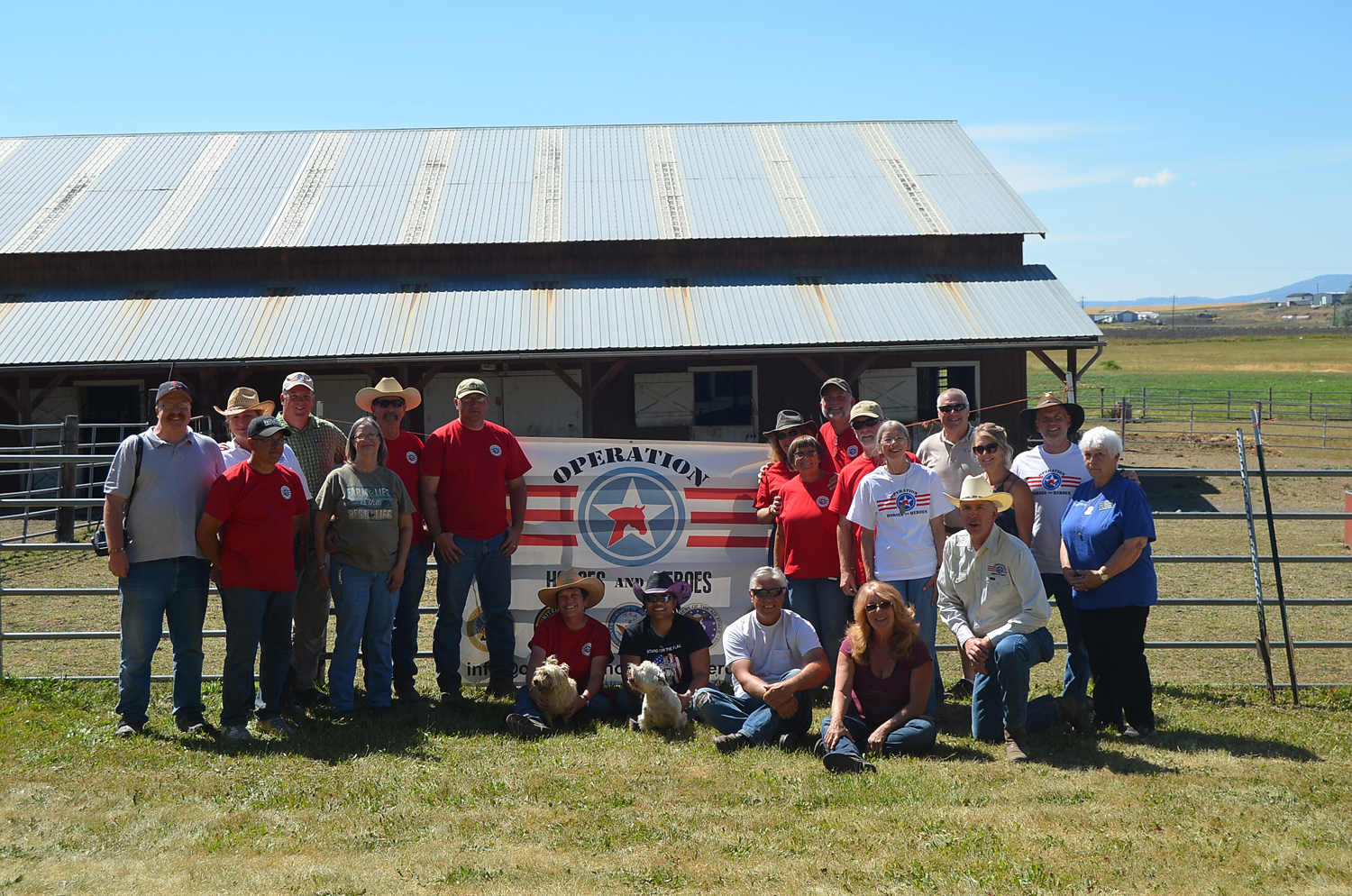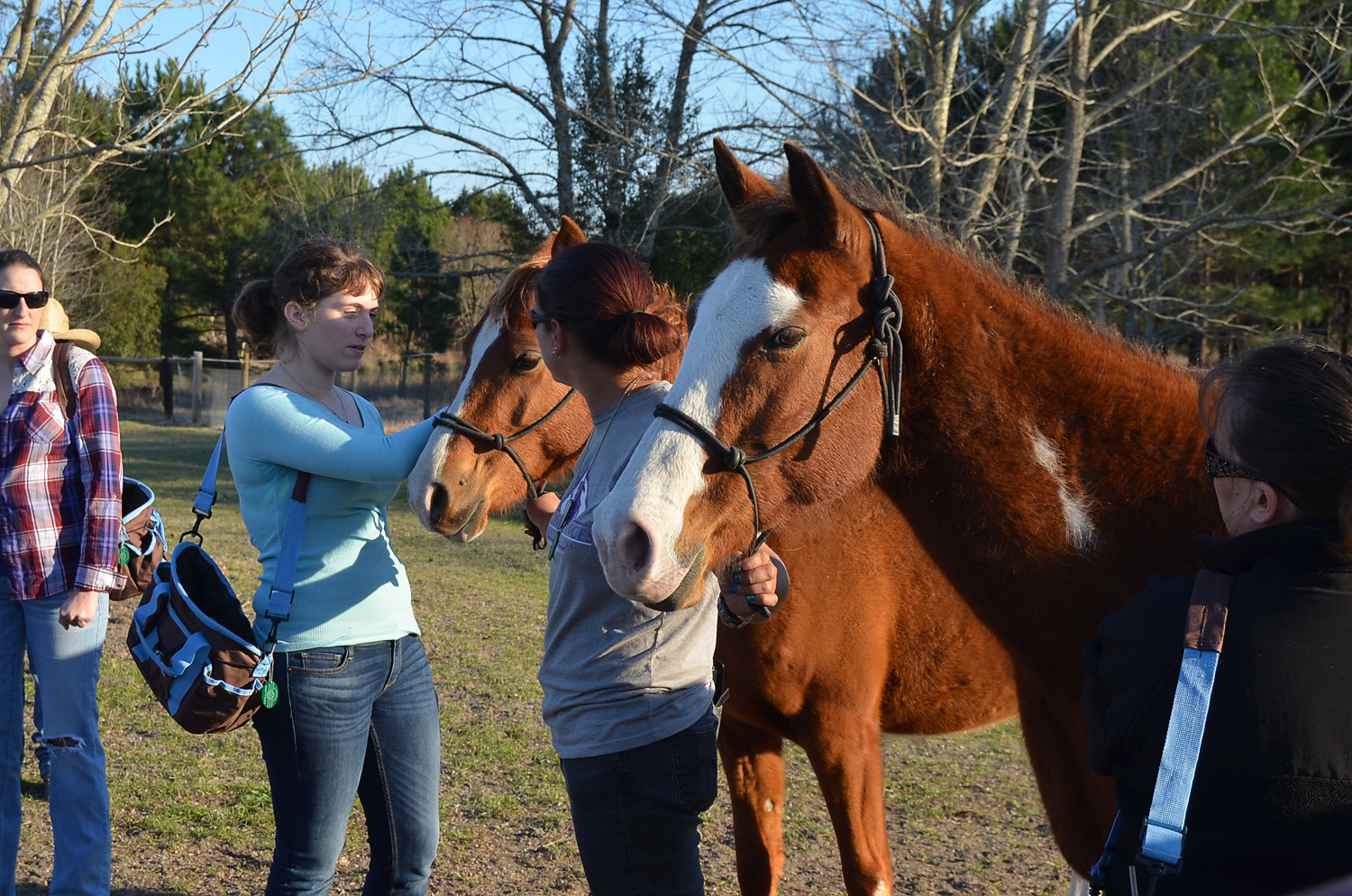 Benefits of the Program
Promotes camaraderie
Assists in reintegration
Fosters creative thinking
Improves self esteem
Helps with stress reduction
Instills leadership
Promotes a positive attitude
Improves communication
Post program resources
Opportunity for graduates to return and give back
Please share and encourage those Veterans and Healing Heroes you know to contact us and register for one of these programs. The program is FREE to all our Veterans and Healing Heroes with PTSD, TBI, prosthetics, emotional or social challenges.
Equine Assisted Psychotherapy (EAP) incorporates horses experientially and used as tools for mental and behavioral health therapy and personal growth. Because it is experiential in nature, each person who goes thru the program takes away something different.

Why horses? While they are large and sometimes intimidating creatures, they are inherently honest and offer a pure, non-judgmental relationship. Their feedback is immediate and accurate. They offer the participant a mirror into themselves and the opportunity to reflect, learn and grow through the interaction with the horses. Horses are forgiving and accept you for who you are regardless of your background.